TOP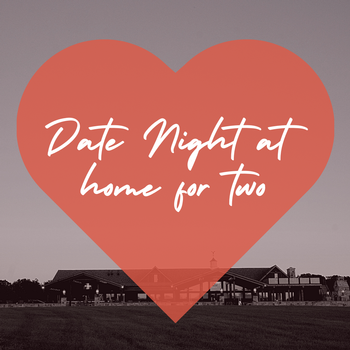 Valentine's Date Night Bag
Valentine's Date Night Bag Dinner for Two
Date night bag includes cooking/reheating instructions and will be available for pick up on Saturday the 13th or Sunday the 14th
Dinner includes...
Winter Salad
local greens / golden beet / pomegranate / pistachio / herbs / champagne vinaigrette
Mount Ida Farm Ribeye (an exclusive chance to enjoy a gorgeous Mount Ida steak from the comfort of home!)
16 oz steak (8 oz per person) / maitre d butter / twice baked potato / creamed spinach
Coffee + Chocolate Pot du Creme
Suggested wine pairings available in our online store:
2018 Sparkling Stargazer's Rose [bright, violets, strawberry]
Over the Moon Sparkling [apricot, honeysuckle, limestone]
2019 Mount Pleasant Malbec Rose [strawberry, watermelon]
2018 Moonlight Red [wild raspberries, black plum, off-dry]
2017 High Ridge Petit Verdot [spiced fig, strawberry, rose petals]
2017 Mount Pleasant Tannat [ big, dark, powerful]
Make it a one stop shop and include flowers for your sweetheart with your date night bag! Our friends at Leroy French Flowers are providing arrangements for pick up along with your dinner.
Shop Take Away Floral - sweet small arrangement in an easy carry bag
Shop Dozen Roses
Please indicate in your check out notes if you would like to pick up your package on February 13 or 14